What is in a name?
Ariadne is a motor yacht unlike most others. Much like the Greek goddess she is named after, Ariadne is reminiscent of glory and a time nearly forgotten. The 124 foot (37.8 meter) was built in 1978 and refitted in 2018. She is a veritable definition of luxury.
According to Chief Stew, Amanda Weyers, the owner wanted to create an experience reminiscent of the old, luxury cruise liners that he used to travel on when he was a child. In fact, the Ariadne was the first cruise liner he traveled on.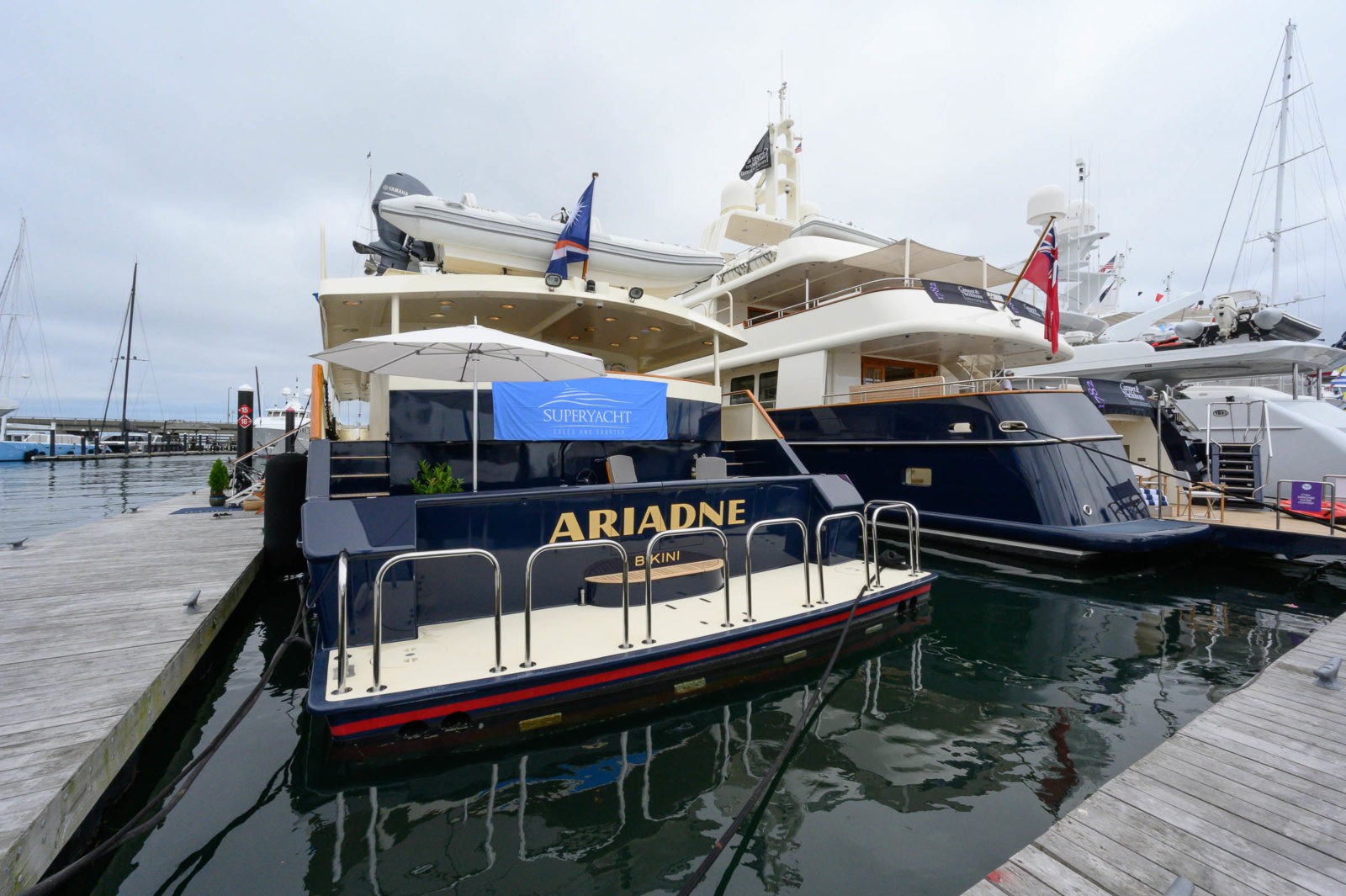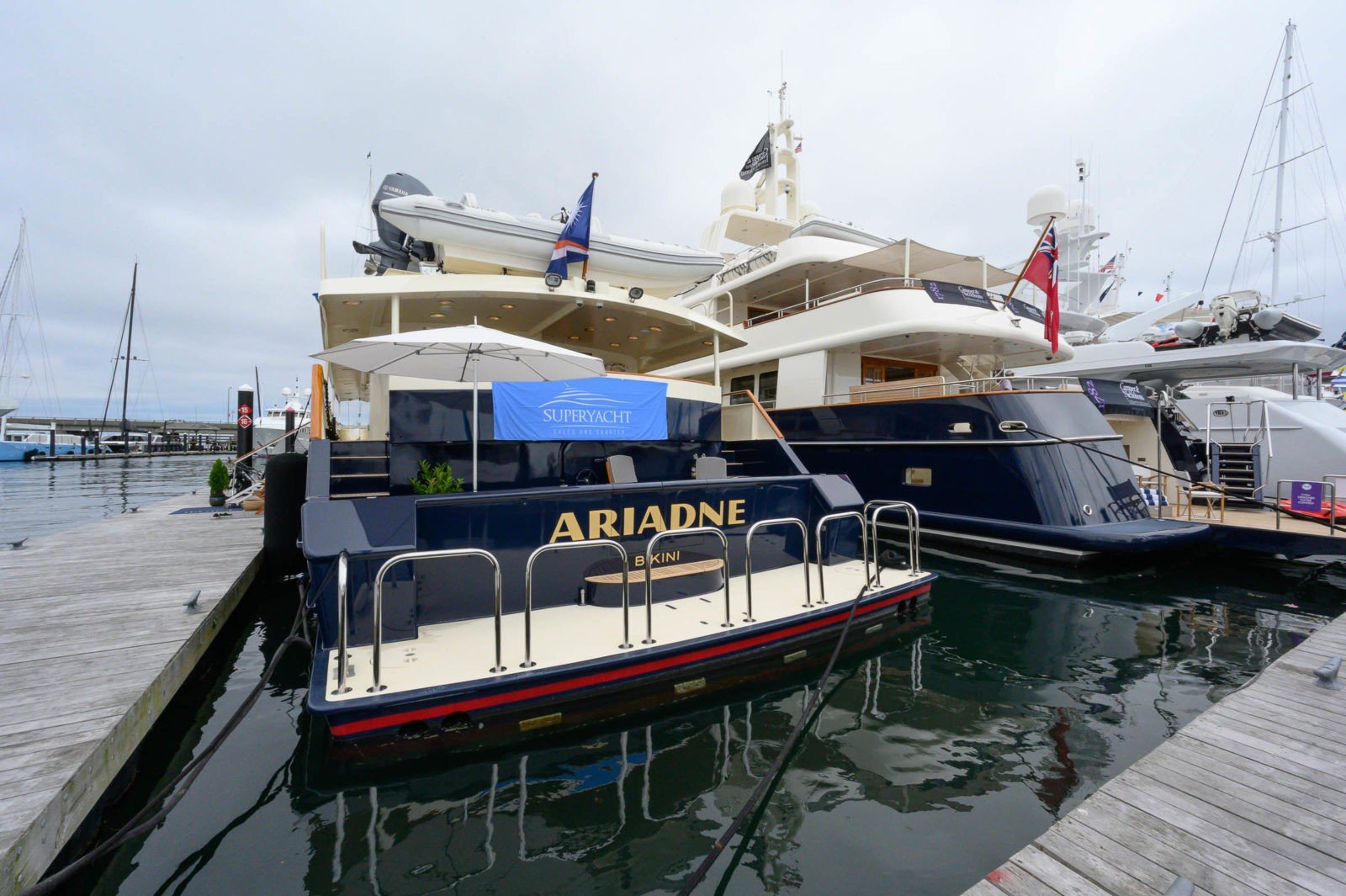 A timeless experience.
"It's not your standard yacht," Amanda said. "It's more like an elegant home," she continued. The interior is Art Deco, with a modern flare. According to Amanda, the owner wanted to capture a "timeless elegance," with her interior design.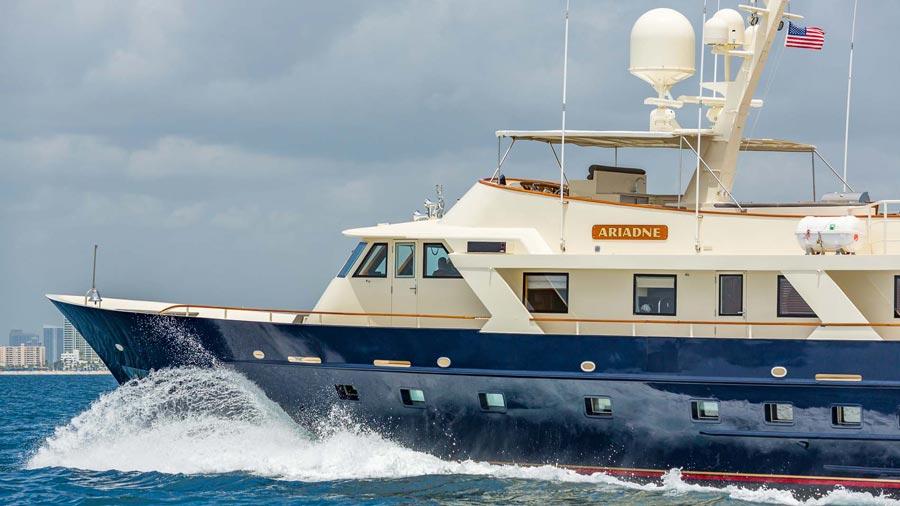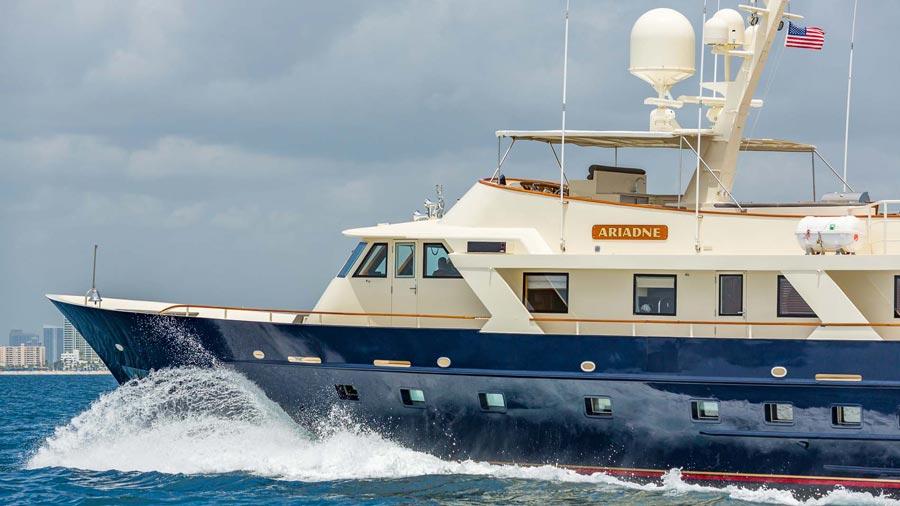 It seems every aspect of the experience has been thought out by the owner, down to entrusting the crew to use his Grandma's linens for dinner service and even the hand towels have her initials on them. "He really enjoys the finer touches," Amanda said.
Old meets new.
There are even original menus from old cruise liners in the dining room, from which the chef and crew are planning on recreating a few dishes for guests. There is even a dinner bell to summon guests, as well as gold, Art Deco cocktail cart for aperitif drinks. Guests are encouraged to dress up for dinner and fully partake in the luxury experience of times past. "It should be a memorable experience," said Amanda.
The living room is cozy with its impeccably varnished paneling. And a glass relief of the Greek goddess Ariadne perfectly illuminated with backlighting.
The rooms are just as luxurious with cloth wallpaper and perfectly varnished woodwork. The bathrooms are impeccably grandiose, but not in a bad way at all. Each bathroom has a color-coded (they match the wallpaper) BVLGARI shampoo, soap, and conditioner set. Now that's luxurious!

The aft deck is a great spot for enjoying meals when it is nice out. The second-story deck not only offers the perfect space for sunbathing but also there is a good-sized Jacuzzi for anyone looking to relax after some water sports.
There is also an additional bar up here as well as a barbecue and dining area.
Kaitlyn is the second stew, sometimes chef and deckhand. She basically can do it all. She is extremely warm and in a very genuine way.  Both Amanda and Kaitlyn are extremely knowledgeable about the boat and its history. Their can-do attitude is contagious and they are a pleasure to be around.
Ariadne includes all the typical watersport toys including kayaks, SUPs, and snorkeling equipment. Diving excursions can also be arranged.
Ariadne is available for charter in the Northeast for the summer of 2019 and then will return to Florida for the winter season, where she will be available for charters in the Bahamas and surrounding areas.