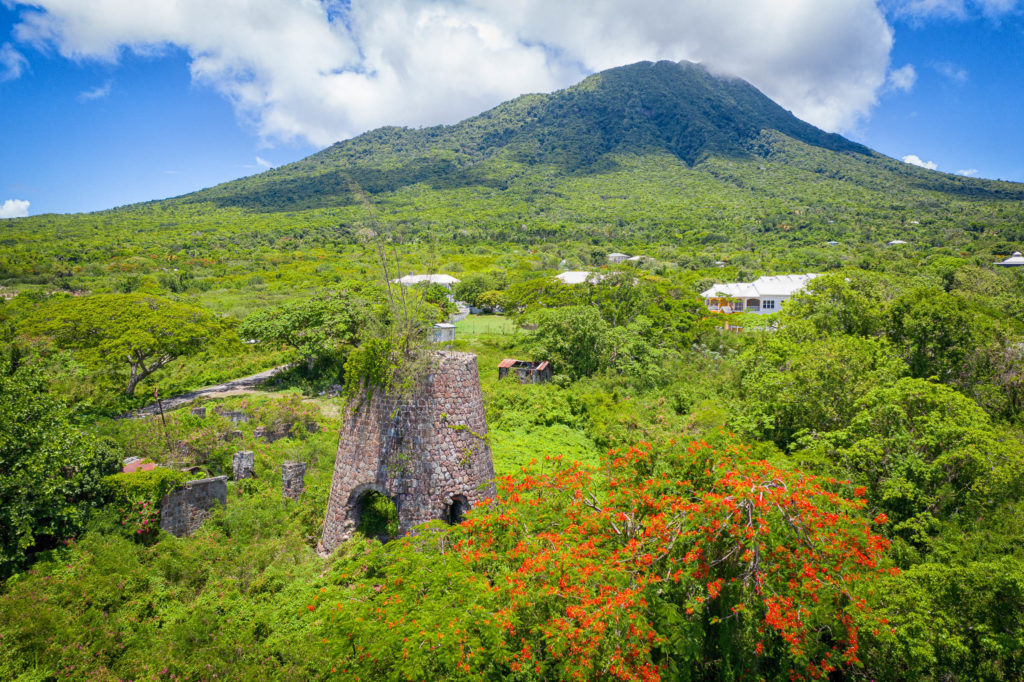 Nevis isn't known for being particularly fast paced, which most visitors quite enjoy. However, from time to time, new things happen. So here is a mix of some of the new things happening on the island, as well as a few goldie oldies that are worth the experience.
New: A Pier Designated For St. Kitts – Nevis Water Taxis
Due to the infrequency of flights into Nevis, residents and tourists alike usually arrive via the Robert L. Bradshaw International airport in St. Kitts. There is a fairly well-oiled machine in place that runs passengers to Reggae Beach where several water taxi companies ferry passengers and their luggage to Nevis. Many of the taxi drivers are in business with the captains and owners of the water taxis, so they are able to keep each other perfectly informed as to when clients are arriving, which significantly reduces wait times.
The drive across the peninsula has incredible views of both islands, the Caribbean Sea and the Atlantic Ocean. At night time taxi drivers will wait with you until the boats have pulled along side the pier on the St. Kitts side, which is great since it can be pretty desolate on that side of the island at night.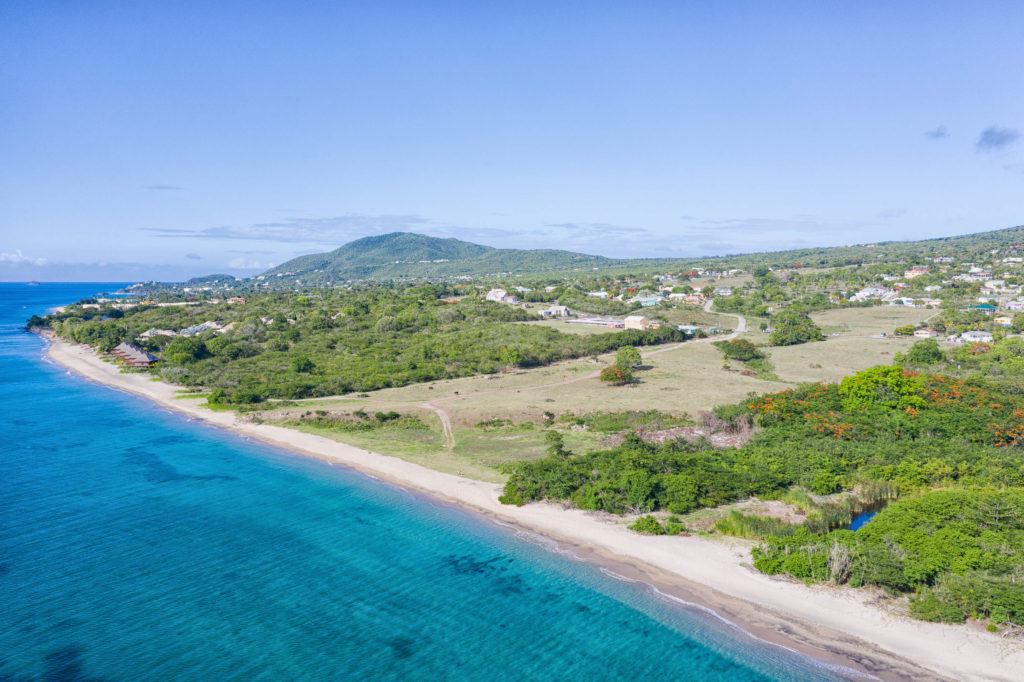 For awhile, on the Nevis side these water taxis docked at a couple of different piers along the coast, which would sometimes cause some discontent for other boats and/or hotels sharing those docks. This, in part, led to the construction of a cement taxi pier located just to the right of Oualie Beach Resort and the Nevis Yacht Club. The pier is gated and well lit at night.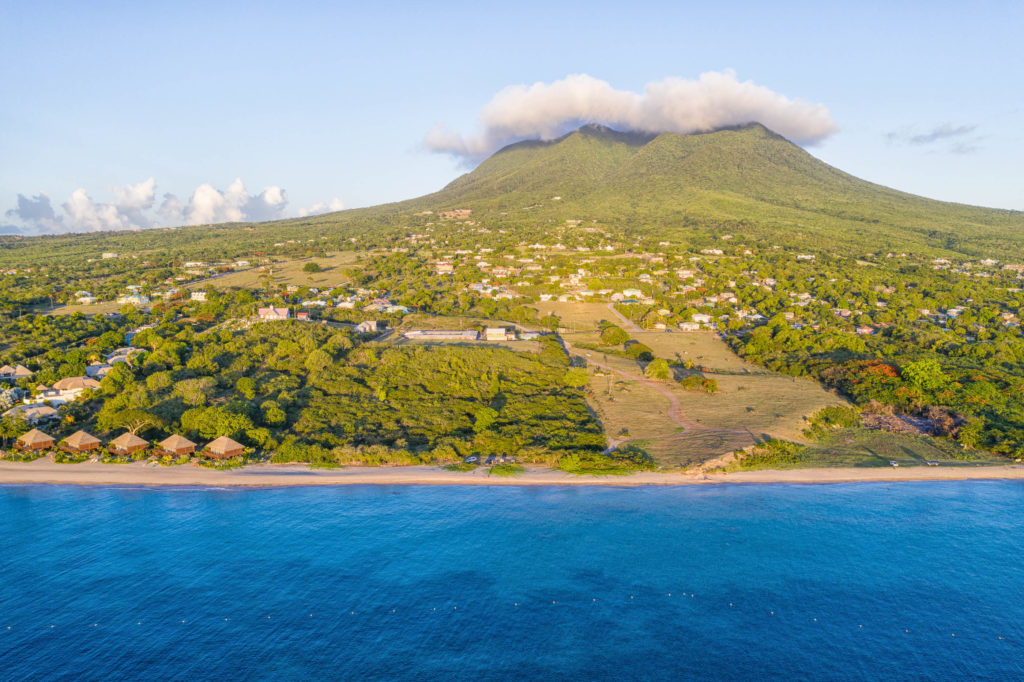 Relatively New: Great Self-Contained Villas on the Beach
Paradise Beach Nevis constructed new villas right on the beach that offer an experience on the island unlike any other. There are five, two-bedroom beach houses that offer private plunge pools, a fully-equipped gourmet kitchen and drawbridge stairs for complete privacy. Guest has access to concierge services including a private chef.
These villas certainly seem like a once-in-a-lifetime experience, but they might be short lived. Rumor has it that they were built outside of property lines and might have to be moved. I am not privy to the ins and outs of the legal proceedings with this, so who knows what the outcome will be, and/or if anything will happen at all.
Four Seasons Resort Nevis is undergoing some renovations as well which includes a new infinity pool overlooking the Caribbean Sea, and a new beach restaurant concept offering farm-to-table menus. The resort is scheduled to finish renovations by October 2019 (so long as there is no hurricane damage) which, knowing the Nevis and the Caribbean as whole, could be a bit of a stretch. However, no matter when the renovations are done, they are sure to impress.
What Hasn't Changed:
The Hermitage still offers its West Indian pig roast every Wednesday night. For vegetarians, vegans or anyone who doesn't like seeing a spit roasted pig, the experience might not be for you. Even so, there are plenty of other dishes to choose from including tania fritters, johnny cakes and plenty of veggie dishes.
The Hermitage is a hotel built around one of the oldest wooden houses in the Caribbean (built circa 1670) and has charming cottages scattered throughout the property. The Lupinacci family have owned and operated the hotel for decades. They are also some of the most hospitable people that you will ever meet.
The building that houses the Alexander Hamilton Museum is in fact where Alexander Hamilton was born. You would think that with the incredible rise of the popular Hamilton musical there would be more people visiting. Yet, it is just as sleepy as it used to be. The building was originally constructed around 1680 and was later destroyed in an earthquake in 1840. The building was restored in 1983. The museum also has general information on Nevis history and culture. It is not by any standards a state-of-the-art multimedia museum, but even just to stop by and admire the building and to take in the interconnects between Caribbean and U.S. history, makes it worth the visit.
There are a few new things going on, but Nevis remains a sleepy island. It is ideal for relaxing and getting one of the best night sleeps of your life. The Queen of the Caribees is most definitely worth a visit.