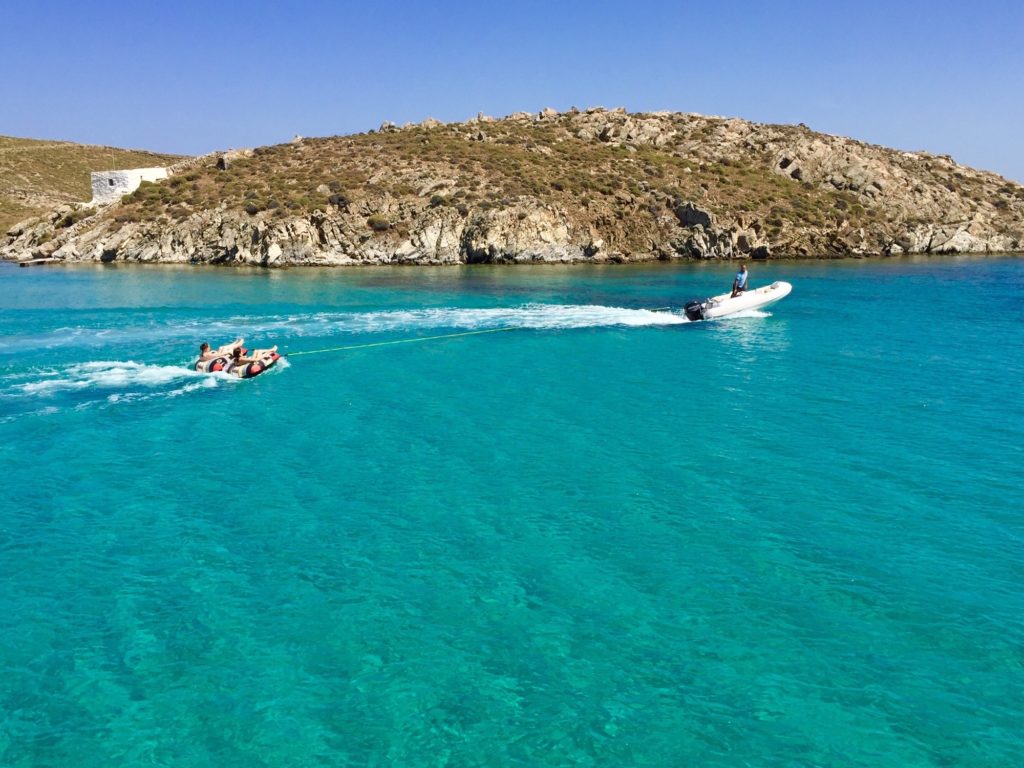 If you want to plan a charter to Greece, than chartering one of the New Horizons catamarans offered by Big Blue Yachting is the way to go. With ample space both above and below deck, gourmet food and water toys aplenty, there are plenty of reasons to charter in Greece.
Big Blue Yachting currently has three catamarans in its New Horizons fleet. They are all owned by the same owner. They have a year round crew onboard and every winter, they are meticulously maintained in order to ensure that they are ready for the busy summer season. They already have confirmed charters for the 2020 season.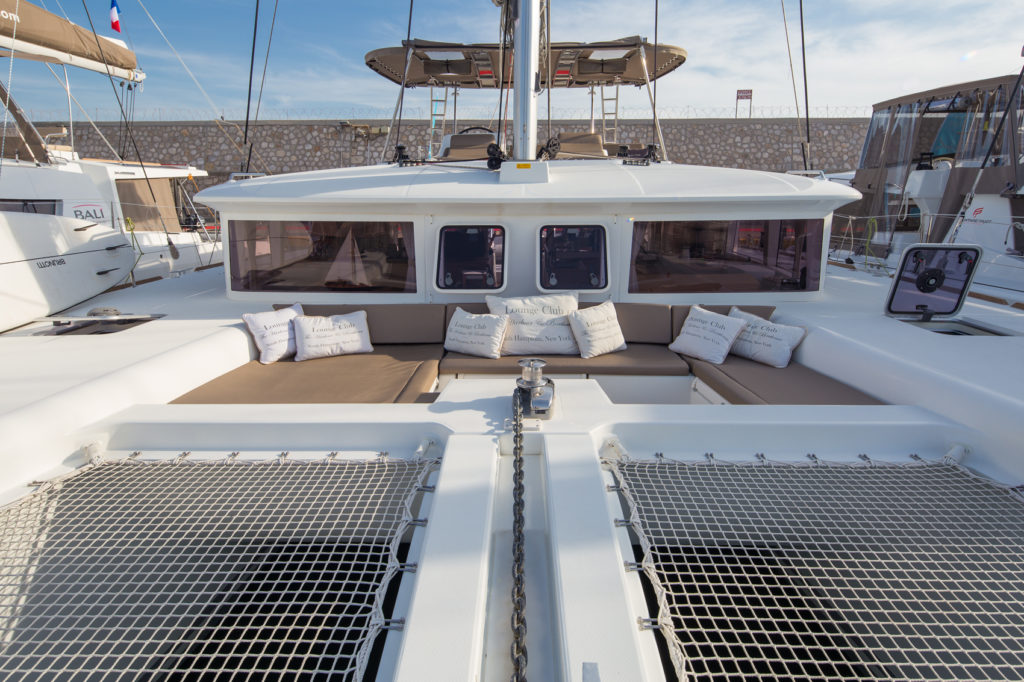 New Horizons
New Horizons is the smallest of the fleet (46 feet) and built in 2014, refitted in 2017. She is a Lagoon 450.
Dia Pappas is the operations manager for Big Blue Yachting, and she assured us that the catamaran is in impeccable condition and a perfect vessel for a more intimate charter setting (she has four cabins).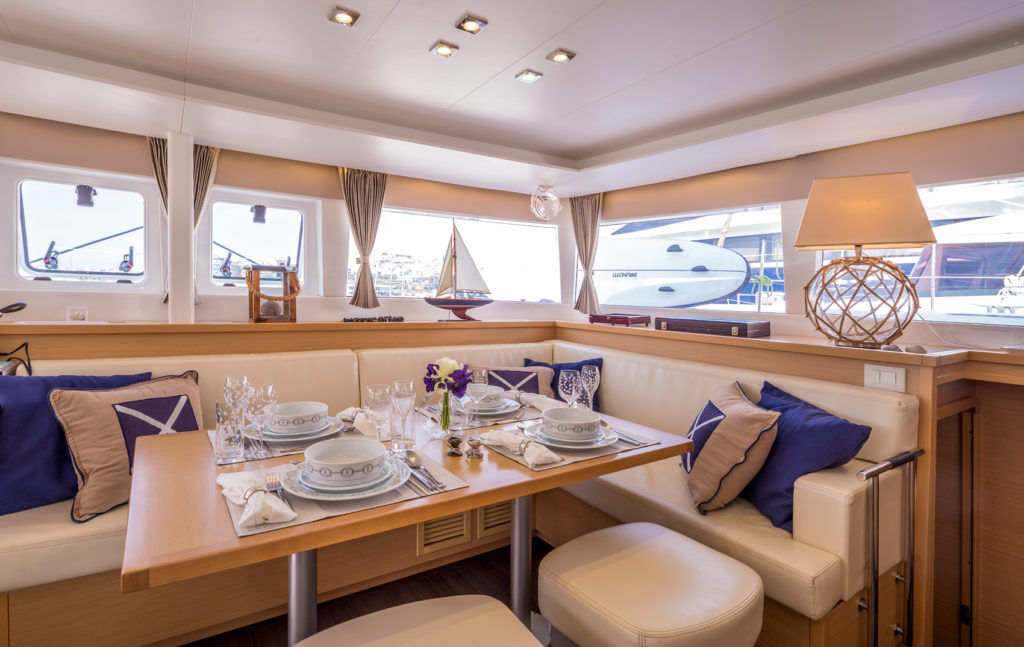 All three boats are based in Athens and can do itineraries in the Cyclades, Ionian and Saronic islands.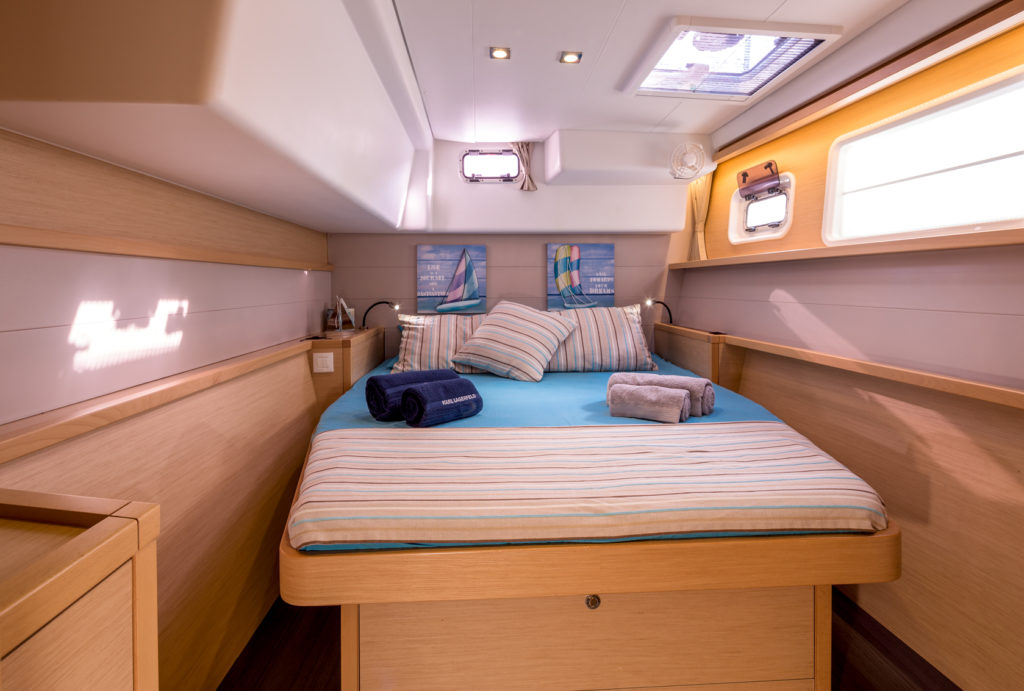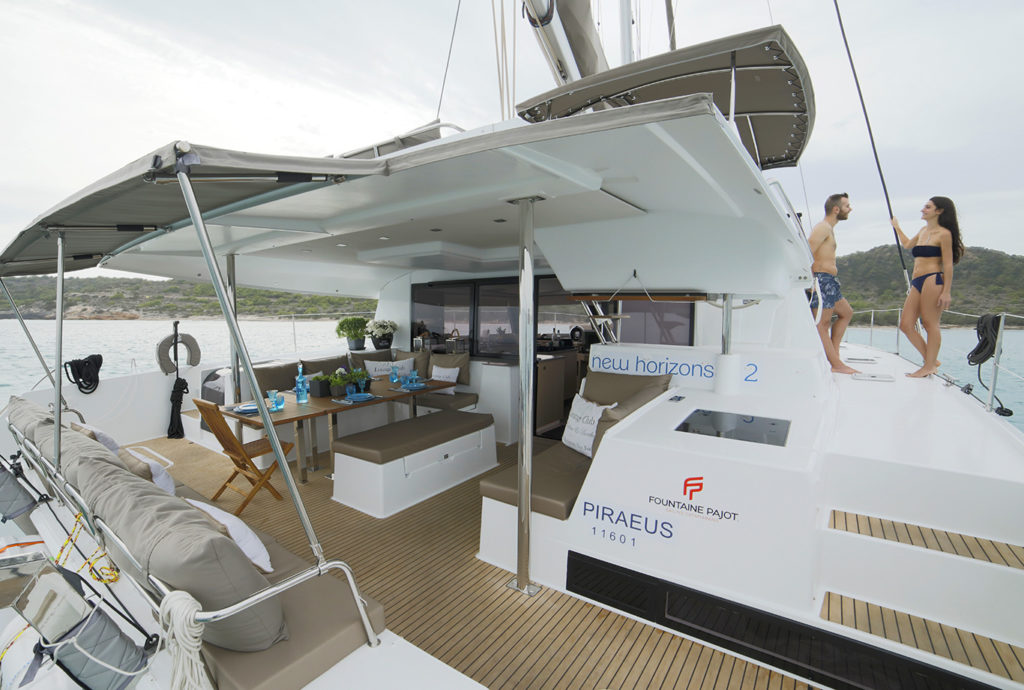 Although there are some suggestedroutes for the boats, "we're flexible on moving the boats around," said Pappas.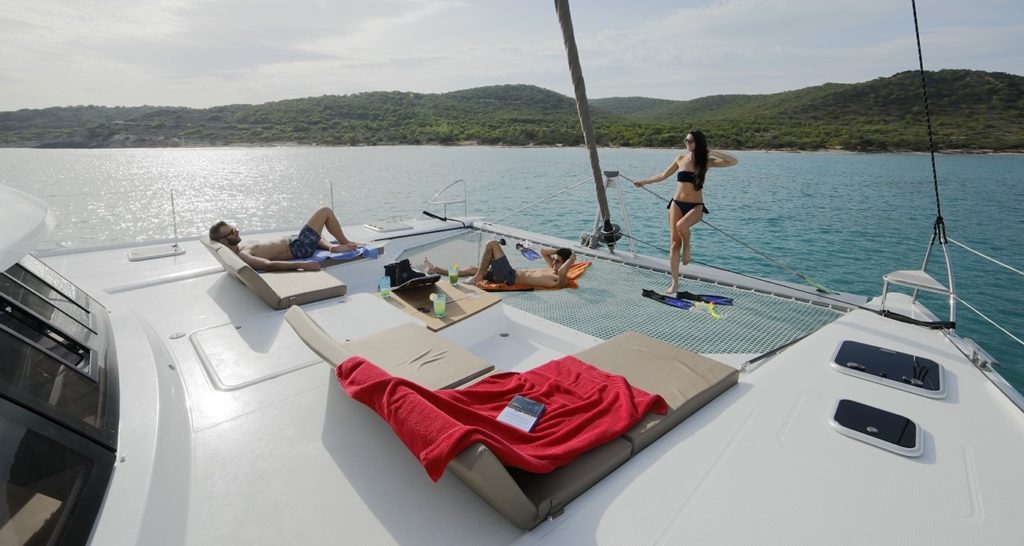 New Horizons 2
New Horizons 2 is a Saba 50 and was built in 2016. She has ample space both above and below deck. She has five cabins: one master, three doubles and one triple and can accommodate up to 11 passengers.
Her aft seating area is covered so that you can lounge and dine in the shade. The foredeck is an ideal lounging spot for anyone wanting to enjoy some sun and take in the sights.
There is an upper deck  as well. She is staffed by a full-time crew of three.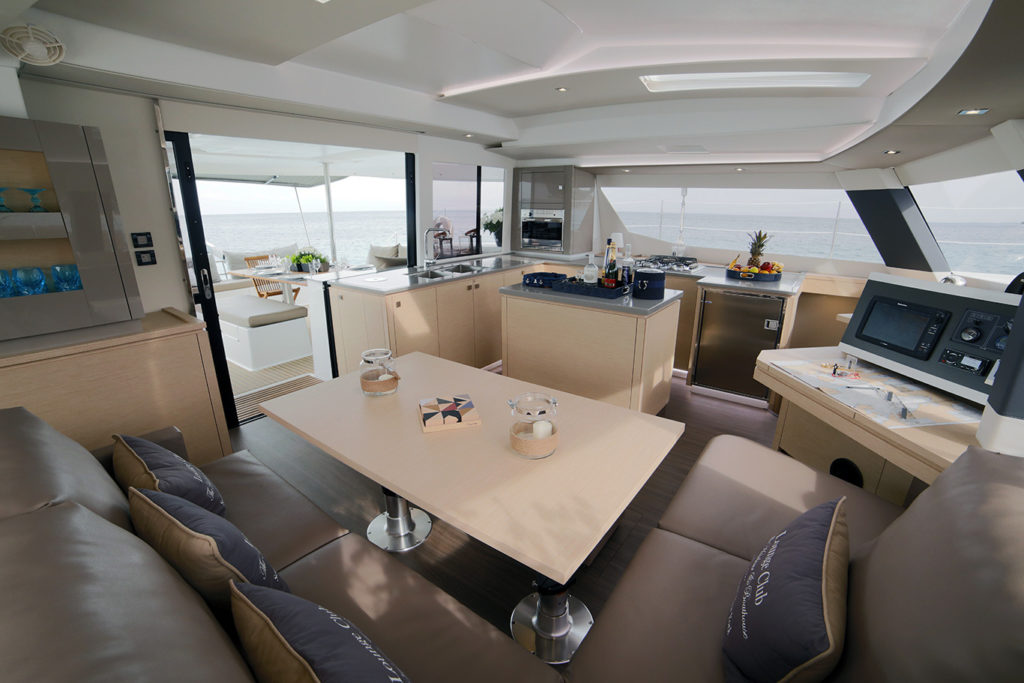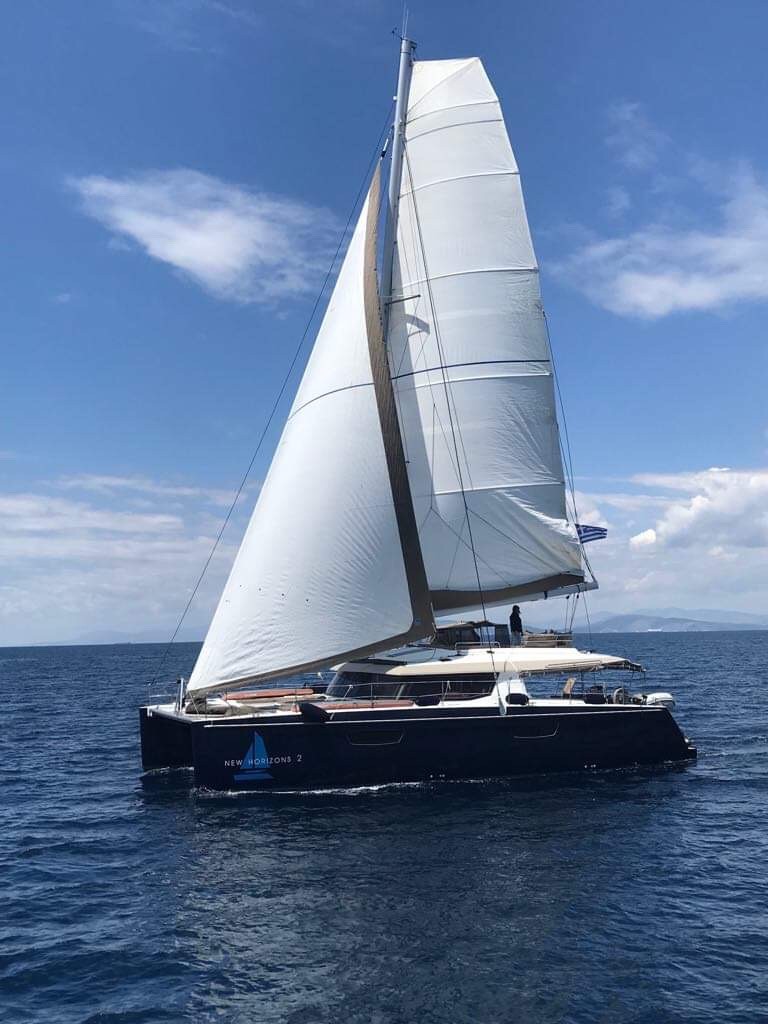 New Horizons 3
The New Horizons 3 is the newest of the fleet (built in 2019) and has a total of five cabins. She is a Bali 5.4. and is also staffed by three crew members.
New Horizons 2 and 3 can carry up to 11 people, and the New Horizons 3 can carry up to 10 people.  "All boats have been customized for a luxury holiday experience," said Pappas.
Each boat has its own gourmet chef. "They are certified chefs," added Pappas, and are perfectly capable of taking on even the most difficult of dietary preferences. She said that they recently had a charter on one the catamarans that had to be an all Kosher charter, and it it went smoothly.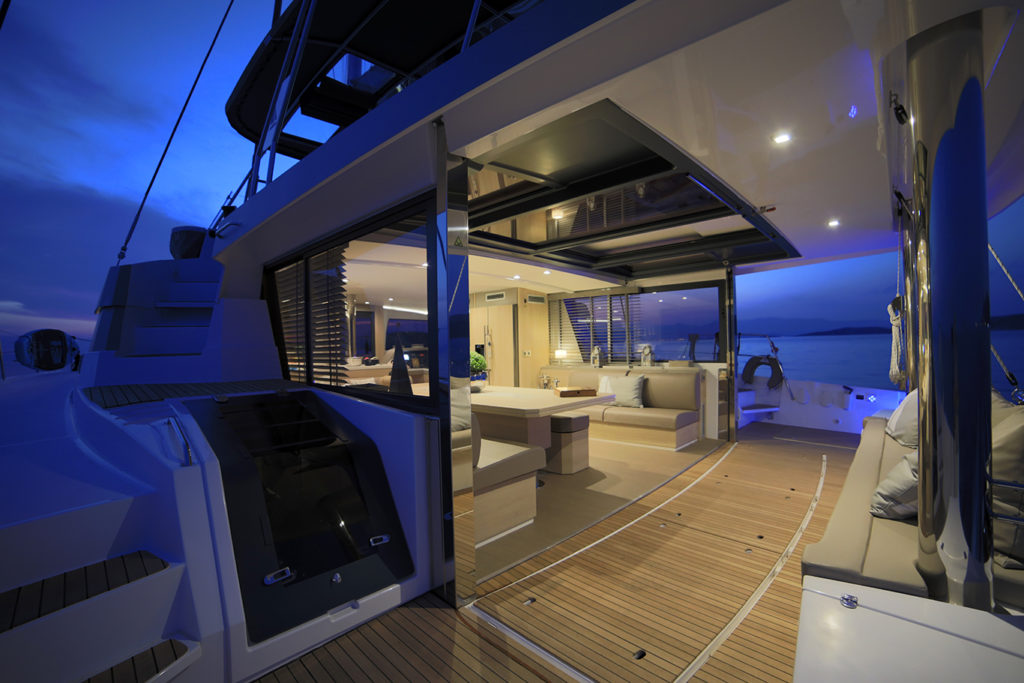 "Preference sheets are sent to the crew at least a week before the charter" added Pappas, to ensure that all guests are happy with what they are served.
Each catamaran is equipped with a water maker so you don't have to worry about running out of water.  "Everything onboard is very unique," said Pappas.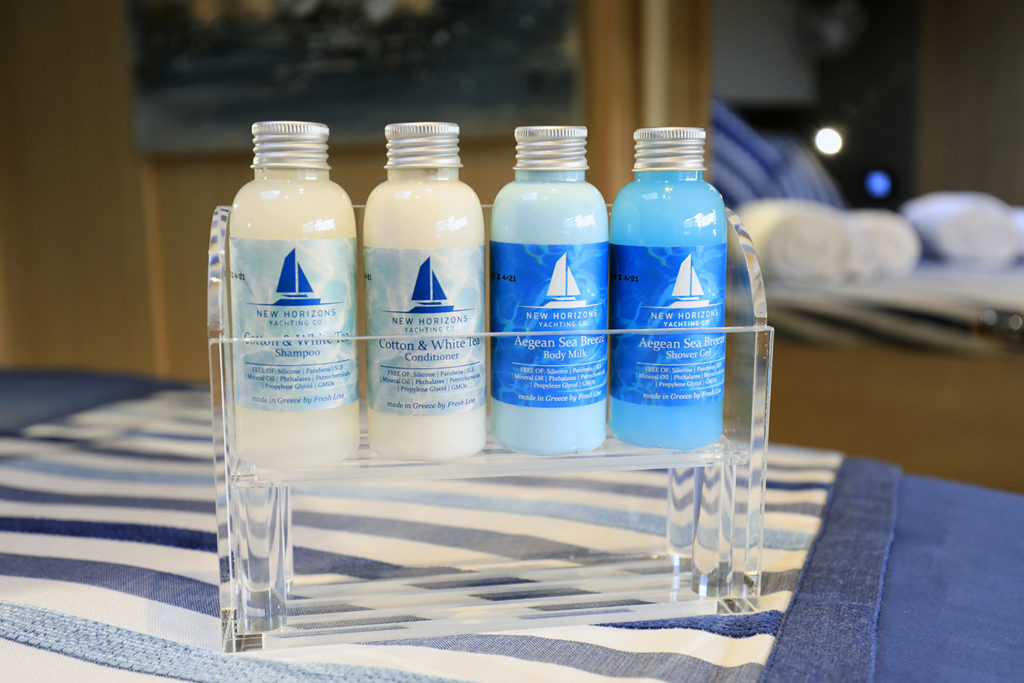 Other perks onboard these boats making them the "Tiffany's of Catamarans" according to Big Blue Yachting, is that each boat has teak decks throughout, air conditioning, hydraulic gangways and they even offer robes and slippers to each guest.
Charters can be personalized, weather permitting and can range from one to three weeks.
Some of the places that you can visit include the Cyclades island group, which offers sandy beaches, instagram-worthy blue and white architecture, and Greek traditions and history.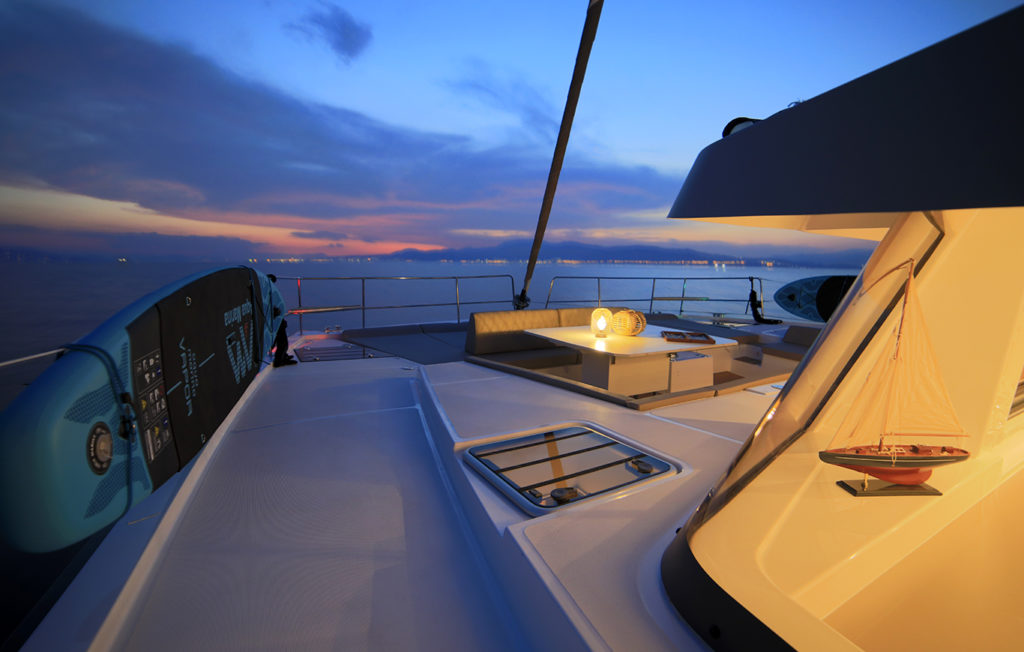 Mykonos is part of the Cyclades and is one of the most well known Greek islands. Here, you will find those idyllic sandy beaches.
Nearby, is the island of Delos. Considered one of the most important archeological sites in Greece. The island can be reached by ferry from Mykonos, Paros or Naxos. If the weather permits, you charter boat captain can take you to island and arrange for a tour guide. Or, if you hop on the ferry, there are guides offering their services as you land.
The island is an important archeological and historical site. Evidence shows that Delos has been inhabited since the third millennium BC. There is a museum to visit here, as well as the different archeological sites.
And when being awed by the richness of Greek history gets too much, there are always watersports. Each boat has SUPs (stand up paddleboards) and sea scooters. They are equipped for water skiing, tubing and snorkeling.
"The diving is also very nice," said Pappas. There are sunken ships, planes and even archeological sites to dive on.
For more information on the New Horizons catamarans, reach out to Christopher Patrick at chrispatrick@ckimgroup.com.
New Horizons is €8,800- €14,500 /week
New Horizons 2 is €14,000 – €18,000 /week
New Horizons 3 is  €17,500 – €26,000/week
Rates do not include VAT and expenses.