Worldwide Destinations Yacht Charters on crewed motor yachts, sailing yachts, catamarans, and motor sailers. CKIM Group provides exclusive access to an uncompromised selection of yachts and locations in beautiful destinations – worldwide. We provide you and those closest to you with an unforgettable experience and memories of luxury. Luxury Yacht Charters in the Caribbean, Florida, Greece, the Mediterranean, Croatia, and New England. Motor yachts, catamarans, power catamarans, and sailboats with crews.
New England | Destinations Yacht Charters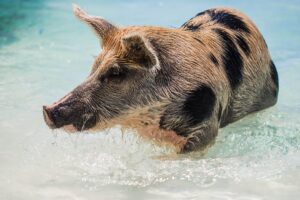 From dune beaches in Nantucket or Martha's Vineyard to rugged indoor passages and even swimming with world-famous pigs. Destination Yacht Charters offer a wide range of exciting experiences. Suppose you want to enjoy the melting pot of cultures and the cuisine of the Bahamas. In that case, you can charter a yacht and sail to one of the most popular tourist destinations in the Caribbean, such as Barbados, Saint Kitts, and Nevis or Barbuda. Enjoy the beautiful beaches, rugged passage, and rich history and culture of these islands, as well as a variety of food and drinks from local restaurants, bars, hotels, and restaurants.
What we do
It's our job to make dreams like these a reality. We are yacht charter brokers with decades of experience in the travel sector and are ready to search the world looking for the yacht and crew and destination that is right for you.