---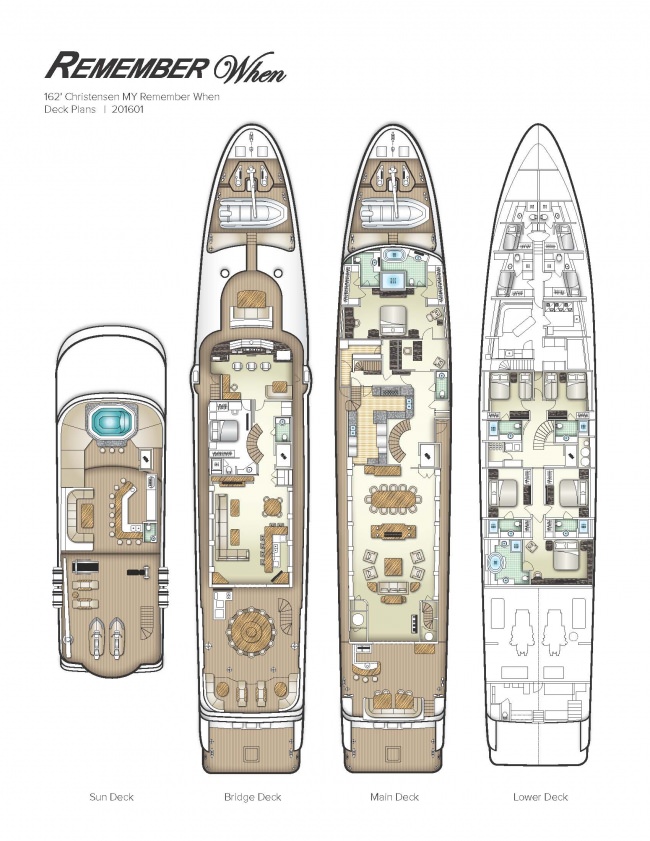 Boat Details
| | |
| --- | --- |
| Cabins: | 6 |
| Queen: | - |
| Single Cabins: | 1 |
| Showers: | 7 |
| Wash Basins: | 9 |
| Heads: | - |
| Electric Heads: | 9 |
Pick Up Locations
| | |
| --- | --- |
| Pref. Pick-up: | - |
| Other Pick-up: | - |
---
Details
| | |
| --- | --- |
| Refit: | 2020 |
| Helipad: | No |
| Jacuzzi: | Yes |
| A/C: | Full |
Engine Details
(2) MTU 12V 4000 series @ 1,800HP each (2) Northern Lights 160 kW Generators (1) Northern Lights 99 kW Generator Hyak � integrated shore conversion system with Auto Paralleling and Seamless transfer converts any Voltage and Hz Stabilizers: Quantum 0 speed (at anchor) Navis � OYS integrated dynamic positioning system
Fuel Consumption:
100
Cruising Speed:
12
Max Speed:
17US Gall/Hr
Locations
| | |
| --- | --- |
| Winter Area: | Bahamas, USA - Florida East Coast |
| Summer Area: | Bahamas, USA - Florida East Coast |
---
Amenities
Salon Tv/VCR:
Yes
Salon Stereo:
Yes
Sat Tv:
Satcom and SatFax
Computer, printer, scanner
VSAT constant wireless internet access
Entertainment System: Crestron video and audio equipment with Kaleidescape Movie system, WD Network Movie server all operated with iPads.

# of Videos:
-
# DVDs/Movies:
-
# CD's:
-
Camcorder:
-
Books:
-
Board Games:
-
Sun Awning:
-
Deck Shower:
-
Bimini:
-
Water Maker:
-
| | |
| --- | --- |
| Special Diets: | Yes |
| Kosher: | Inq |
| BBQ: | Yes |
| # Dine In: | - |
| Minimum Age: | - |
| Generator: | - |
| Inverter: | - |
| Voltages: | - |
| Water Maker: | - |
| Water Cap: | - |
| Ice Maker: | Yes |
| Sailing Instructions: | - |
| Internet Access: | - |
| | |
| --- | --- |
| Gay Charters: | Inq |
| Nude: | Inq |
| Hairdryers: | Yes |
| # Port Hatches: | - |
| Guests Smokes: | - |
| Crew Smokes: | Inq |
| Pets Aboard: | No |
| Pet Type: | - |
| Guest Pets: | - |
| Children Ok: | Yes |
| Hammock: | - |
| Windscoops: | - |
---
Water Sports
| | |
| --- | --- |
| Dinghy size: | - |
| Dinghy hp: | - |
| Dinghy # pax: | - |
| Water Skis Adult: | Yes |
| Water Skis Kids: | - |
| Jet Skis: | - |
| Wave Runners: | 2 |
| Kneeboard: | - |
| Windsurfer: | - |
| Snorkel Gear: | Yes |
| Tube: | Yes |
| | |
| --- | --- |
| Scurfer: | - |
| Wake Board: | Yes |
| Kayaks 1 Pax: | - |
| Kayaks (2 Pax): | 2 |
| Floating Mats: | - |
| Swim Platform: | 10' |
| Boarding Ladder (Loc/Type): | - |
| Sailing Dinghy: | - |
| Beach Games: | Yes |
| Fishing Gear: | Yes |
| Gear Type: | - |
| Rods: | - |
Captain: Douglas, American.
Captain Doug is originally from Boston, Massachusetts, where he grew up exploring the coast of New England from Cape Cod to Maine. Doug has been working professionally in yachting for the past 25 years and has a 1600-ton Unlimited US Coastguard License and a 3000-ton Unlimited International Captain license. He has extensively cruised Mediterranean, Adriatic, Bahamas, Caribbean and the coast of New England. Captain Douglas Wernick is an active Captain who leads by example, to ensure a perfectly maintained boat, which is ready to provide the highest standard of service.



Chef: Taryne, South African.
Taryne was born in Durban, South Africa. After studying Graphic and Web Design at University, Taryne decided to pursue her love for the culinary arts. In 2016 she joined the yachting industry as a chef. Taryne loves to supply high-end culinary masterpieces for the guests, and always understands the diverse requirements for the client. She looks forward to the challenge of creating menus from local ingredients and resources.
Taryne is known to "tell a story" with her food and looks forward to creating a new story for every guest on board.



Chief Stewardess: Phoebe, Australian.
Phoebe was born in Red Hill, Australia. She spent her childhood on an alpaca farm by the ocean and has found in yachting a perfect place to combine her love for the ocean, her passion for travel, and her hospitality skills. Phoebe has been in yachting since 2013, working on all nature of yachts including private, charter, expedition and sail. She has travelled extensively including through Asia and South Pacific and even going as far as Patagonia and the Galapagos! During her free time, she enjoys baking, yoga, diving, visiting wineries and always happy to share her travelling experiences with people. Phoebe loves challenges and takes pride in providing excellent service, devoted to making your stay onboard an exclusive and truly unforgettable experience.



Chief Officer: James, South African.
James was born in Durban, South Africa and has always lived a life near the sea. Before yachting, he worked as an electrical engineer for 5 years. James has now been working on yachts for over 5 years and has stepped up to the Chief Officer position onboard "Remember When", after serving a few seasons as Bosun. He is a responsible and dedicated team leader, which is looking forward to discovering the many beautiful bays, anchorages and towns of the Caribbean Sea.



Chief Engineer: Otis, Jamaican.
Otis graduated from Caribbean Maritime Institute in Jamaica and has over 10 years in the yachting industry. Adopting a "hands-on" approach to his work, he is eager to lead in challenging environments and has the ability to think and then act swiftly whilst remaining calm in emergency situations. Otis works hard to build and implement sophisticated plans to achieve exceptional performance and maintain the highest Safety, Health and Environment standards.



2nd Stewardess: Karyna, Ukrainian.
Karyna was born in Odessa, Ukraine in one of the main port cities of her country. Brought up in seamen's family, kindled in her a love for the sea and travel. She started her career at quite young age in cruise ships before transitioning to yachts. Karyna is extremely passionate about her job, intuitive and attentive, ensuring that the needs of guests are handled correctly and quickly. In her spare time, she loves drawing, travelling, diving and snorkeling.



Stewardess: Gabriela, Colombian.
Gabriela was born and raised in Bogota, Columbia where she went to Pontifical Xavierian University and specialized in political and business relations. After completing her studies, she started to work in the hospitality industry at the top-class Andres Carne de Restaurant. Her event coordination skills, service background, and a passion for a travel made becoming a stewardess the perfect fit. Gabriela is very unique and creative person which enjoys singing, drawing and cooking. She is both intuitive and attentive, which ensures that the needs of guests are handled discreetly and quickly, making their stay on the boat comfortable and enjoyable.



Stewardess: Bianca, Brazilian.
Bianca was born in Sao Paolo, Brazil and has recently joined the yacht industry. Before yachting, she studied Psychology at college for 2 years. She is a hardworking individual who is always keen to learn more in order to provide every guest with a memorable time. She has many creative interests such as playing guitar and making music, cooking and travelling. Bianca's dream is to one day become a pilot.



Bosun: Jason, Honduran.
Jason was born in France but when he was 7 his family moved to Honduras. He has a business management college degree and over 10 years working in the sport fishing industry. Jason started his career in yacht industry in 2021 and has cruised the Bahamas and East Coast of USA. He has a passion for fishing and adventures and enjoys interacting and entertaining the guests onboard.




2nd Engineer: Herlo, South African.
Herlo is from Bloemfontein, South Africa and spent his childhood on a farm and then continued into his family's business as a Nature Field Guide. His passion for the ocean and travelling led him to yachting. He has been in this industry over 3 years and enjoys exploring the outdoors, adventures, diving, fishing and long boarding. He is a good communicator with an outgoing yet mature personality, and a good sense of humor that allows him to be a successful team member.



Deckhand: Connor, South African.
Connor grew up in Johannesburg in South Africa and has combined his love of fishing, travelling and the ocean to join the yachting industry. He has a keen interest to learn and grow within the industry to eventually one day become a Captain.
Connor loves going the gym and to cook, you will always find him behind the Braai!

(15 December -30 April)
Bahamas, USA - Florida East Coast
(1 May - 14 December)
Bahamas, USA - Florida East Coast
| | | | | | | | | | | | | | | | | | | | | | | | | | | | | | | | |
| --- | --- | --- | --- | --- | --- | --- | --- | --- | --- | --- | --- | --- | --- | --- | --- | --- | --- | --- | --- | --- | --- | --- | --- | --- | --- | --- | --- | --- | --- | --- | --- |
| Dec 2023 | 1 | 2 | 3 | 4 | 5 | 6 | 7 | 8 | 9 | 10 | 11 | 12 | 13 | 14 | 15 | 16 | 17 | 18 | 19 | 20 | 21 | 22 | 23 | 24 | 25 | 26 | 27 | 28 | 29 | 30 | 31 |
| Jan 2024 | 1 | 2 | 3 | 4 | 5 | 6 | 7 | 8 | 9 | 10 | 11 | 12 | 13 | 14 | 15 | 16 | 17 | 18 | 19 | 20 | 21 | 22 | 23 | 24 | 25 | 26 | 27 | 28 | 29 | 30 | 31 |
| Feb 2024 | 1 | 2 | 3 | 4 | 5 | 6 | 7 | 8 | 9 | 10 | 11 | 12 | 13 | 14 | 15 | 16 | 17 | 18 | 19 | 20 | 21 | 22 | 23 | 24 | 25 | 26 | 27 | 28 | 29 | | |
| Mar 2024 | 1 | 2 | 3 | 4 | 5 | 6 | 7 | 8 | 9 | 10 | 11 | 12 | 13 | 14 | 15 | 16 | 17 | 18 | 19 | 20 | 21 | 22 | 23 | 24 | 25 | 26 | 27 | 28 | 29 | 30 | 31 |
| Apr 2024 | 1 | 2 | 3 | 4 | 5 | 6 | 7 | 8 | 9 | 10 | 11 | 12 | 13 | 14 | 15 | 16 | 17 | 18 | 19 | 20 | 21 | 22 | 23 | 24 | 25 | 26 | 27 | 28 | 29 | 30 | |
| May 2024 | 1 | 2 | 3 | 4 | 5 | 6 | 7 | 8 | 9 | 10 | 11 | 12 | 13 | 14 | 15 | 16 | 17 | 18 | 19 | 20 | 21 | 22 | 23 | 24 | 25 | 26 | 27 | 28 | 29 | 30 | 31 |
| Jun 2024 | 1 | 2 | 3 | 4 | 5 | 6 | 7 | 8 | 9 | 10 | 11 | 12 | 13 | 14 | 15 | 16 | 17 | 18 | 19 | 20 | 21 | 22 | 23 | 24 | 25 | 26 | 27 | 28 | 29 | 30 | |
| Jul 2024 | 1 | 2 | 3 | 4 | 5 | 6 | 7 | 8 | 9 | 10 | 11 | 12 | 13 | 14 | 15 | 16 | 17 | 18 | 19 | 20 | 21 | 22 | 23 | 24 | 25 | 26 | 27 | 28 | 29 | 30 | 31 |
| Aug 2024 | 1 | 2 | 3 | 4 | 5 | 6 | 7 | 8 | 9 | 10 | 11 | 12 | 13 | 14 | 15 | 16 | 17 | 18 | 19 | 20 | 21 | 22 | 23 | 24 | 25 | 26 | 27 | 28 | 29 | 30 | 31 |
| Sep 2024 | 1 | 2 | 3 | 4 | 5 | 6 | 7 | 8 | 9 | 10 | 11 | 12 | 13 | 14 | 15 | 16 | 17 | 18 | 19 | 20 | 21 | 22 | 23 | 24 | 25 | 26 | 27 | 28 | 29 | 30 | |
| Oct 2024 | 1 | 2 | 3 | 4 | 5 | 6 | 7 | 8 | 9 | 10 | 11 | 12 | 13 | 14 | 15 | 16 | 17 | 18 | 19 | 20 | 21 | 22 | 23 | 24 | 25 | 26 | 27 | 28 | 29 | 30 | 31 |
| Nov 2024 | 1 | 2 | 3 | 4 | 5 | 6 | 7 | 8 | 9 | 10 | 11 | 12 | 13 | 14 | 15 | 16 | 17 | 18 | 19 | 20 | 21 | 22 | 23 | 24 | 25 | 26 | 27 | 28 | 29 | 30 | |
---